Welcome to the Batesburg-Leesville College & Career Development Center
The first step toward making career decisions is to bridge the gap between where you are and where you want to be. Drop in to see what the MTC-College & Career Development Center has to offer.
BLCCDC Career Advisor
Meet Your Counselor.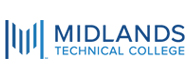 Our Vision: To foster a collaborative relationship between Batesburg-Leesville High School and Midlands Technical College in addressing career-based educational awareness regarding available jobs in the community and demonstrate clear, attainable pathways to these jobs.
Achieve Your Goals: The College & Career Development Center at BLHS is a comprehensive service center designed to meet the career planning, career exploration, and post-graduation needs of every BLHS student and parent. Our mission is to help you plan for your future!